Contact:
Holly Singleton at 650-269-6866 for more information on Registered Haflinger horses!
Welcome to our foal page!
expected foals for 2016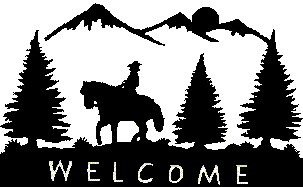 All foals are sold with the following completed:
*halter broke to lead, tie and trailer
*fully vaccinated with EWT, Flu, Rabies, West Nile when able (must be 6 months at time of first of two shots)
*able to clean all four feet and stand for the farrier to trim their hooves
*registered and transferred into the new owners name, DNA completed for all fillies
*all colts we feel are not stallion quality are gelded before leaving when possible.
| | | | | | | | | |
| --- | --- | --- | --- | --- | --- | --- | --- | --- |
| mare - dam | stallion - sire | due date approximate | | | | | | |
| Coppertone Le La | Sky's The Limit WSF | march 19, 2017 COLT | Spring TLF (sold) | | | | | |
| Freckles (mini) | Santana | February 26 2017 FILLY | | | | | | |
| Liberty Wonder | Sky's The Limit WSF | march 8 2017 colt | Spike TLF | | | | | |
| Sakira TLF | Sky's The Limit WSF | march 10 2017 filly | Suki TLF | | | | | |
| Antique Lace NTF | Sky's The Limit WSF | March 23, 2017 colt | Sage | | | | | |
| Stormy (arabian) | Sky's The Limit WSF | april 10, 2017 | | | | | | |
| Ceyla GF | Sky's The Limit WSF | April 22, 2017 | Sebastian TLF | | | | | |
| Chance | Earl | May 2017 | | | | | | |
| Daisy | Earl | May 2017 | | | | | | |
| Zoe | Sky's The Limit WSF | May 2017 | | | | | | |
| Celine (mammoth donkey) | Charlie (mammoth donkey) | May 2017 | | | | | | |
| Izzy (mammoth donkey) | Charlie (mammoth donkey) | May 2017 | | | | | | |
2016 foals click here
2015 foals click here
2014 Foals Click here
2013 Foals Click here
2012 Foals Click here
2011 Foals click here
2010 foals click here
2009 foals click here
2008 geldings and colts click here
2007 foals click here
2006 foals click here, more 2006 foals