Contact:
Holly Singleton at 530-510-5000 for more information on Registered Haflinger horses!
Say Hello To Pearl Dun Fooled Us
http://www.allbreedpedigree.com/pearl+dun+fooled+us
http://www.allbreedpedigree.com/sgt+poco+king+buck sire of Pearl's 2011 foal
She is a Perlino/Dun AQHA filly born on April 4th, 2005
http://www.picasaweb.google.com/Holly.R.Bennett/Pearl (PICTURES!!!!)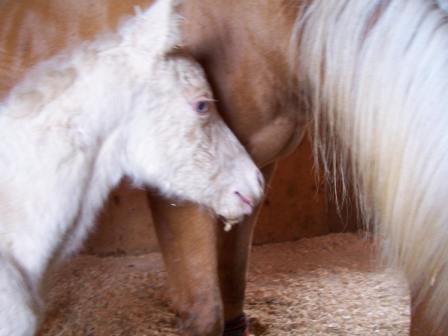 Meet Chex N Dun It this is Pearl's sire and below is his pedigree, Click on the Stallion's name and you will go to his web site and see some of his other foals on the ground. This is Pearl's gorgeous sire.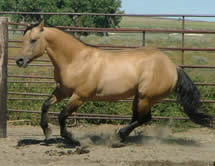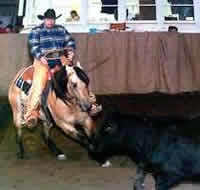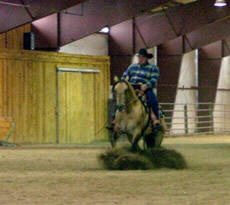 Chex N Dun It NRCHA money earner & AQHA point earner

BUENO CHEXINIC (bay) Offspring earning over $250,000

REMINIC (bay) Offspring earning over $2,600,000

DOC'S REMEDY

FILLINIC

BUENO CHEX KAWEAH (buckskin) Offspring earning over $157,000

BUENO CHEX (dun)

BARFLEUR BAR

DAISY MAE DUN IT (dun) Producer

HOLLYWOOD DUN IT (dun) Offspring earning over $3,732,000

HOLLYWOOD JAC 86 by EASTER KING

BLOSSOM BERRY

MAJESTIC SPIRIT (black) NRHA producing mare

MAJESTIC DELL (black)

HOLLY PINE BY POCO PINE
Pearl's photos

Pearl's dam Pay Chex Annie

SGT Poco King Buck
sire of popper 2012 gelding

sire of pearls 2011 gelding Chex dun Poppin

sire of sparky

Twist of Sterling
sire of sparky 2014 filly

sire of sparky 2014 filly
Poco Cherrio, grulla

94% foundation,


Little Steel Dust

, grulla
Bee Barbs King, black
http://www.youtube.com/watch?v=4oOhrj5n64E stallion who is the son of SGT Poco King Buck
SGT Poco King Buck, homozygous black, homozygous dun
Tigers Haymaker, buckskin, dun
Tigers Baral, buckskin 100% foundation
Mr Blackburn 39 (pretty buck)
Poco Myra (poco bueno)
Skys Sandy, brown
Free the Irish
Sandy Brown Bar
Pearl's 4/12/2011 foal Chex dun Poppin

11.7% King blood

14.6% Poco Bueno

13.15% Bueno Chex

Chex N Dun It

, dun, homozygous black,

Bueno Chexinic

, dark bay
Remenic, dark bay

*Majestic Spirit

Full Sister to Majestic Spook AQHA Champion
1/2 Sister to Look Out Majestic NRHA Non Pro Futurity Finalist ; Dam Of Ms. Lookout Jac 94 Ltd. Open NRHA Futurity Finalist;
Majestic Memory NRHA Top 100 Mares List; Dam Of Ms Majestic Jac LTE $38,000+, 19 Bronzes

Majestic Spirit's daughters of Hollywood Dun It have produced combined money earners of NRHA $33k+ & NRCHA $28k+.

Bueno Chex Kaweah, buckskin
Daisy Mae Dun It, buckskin
Hollywood Dun It, dun
Majestic Spirit, black *
Pearl Dun Fooled Us, homozyous creme, one red, one black, one dun gene
Pay Chex Annie, palomino
Docs Pay Chex, dun
Bueno Chex (100% foundation)
Docs Missy Bar
Oaks Annie, bay 100% foundation
oakwood leo (oakie leo 100% foundation)
Little Dee Ann (100% foundation)