World Class, Silver Classified Stallion 77 PTS.
Dob 5/26/2002 AHR#19393-02 License # 1856-05
Proven mare and sire line with a solid history of Silver and Gold classified
half brothers and sisters. No offspring have been presented for classification
due to lack of available classification sites.
http://www.allbreedpedigree.com/world+class5
Pictures: http://www.picasaweb.google.com/topolinefarm/Worldclass
http://youtu.be/eopGddPbN_o lunging video 2/20/2014
http://youtu.be/HumdlBAKHlo arena free lunge 2/20/2014
http://youtu.be/pylACrMCNjs riding 2/20/14 by a new rider, first ride since June 2013.
http://youtu.be/Yo-qu2Cew8c short video from 2013 plus pics
NEW https://youtu.be/KFbZN5MKi40 driving sept 2015
Foals:
Honey Sue (Her Majesty x World Class) 2009 https://picasaweb.google.com/topolinefarm/Honey
Whisper TLF 2011 Parola Wulf x World Class 2011 https://picasaweb.google.com/topofthelinefarm.com/Whisper
Quiver TLF, 2012 Quelle Belle TOF x World Class
Flaming Valor, 2013 Foxfire NTF x World Class
What's up Jack, 2013 Anita x World Class
Walter 2014, Chance OOS x World Class
Whisper 2014, Antique Lace NTF x World Class
Classy's dam Loria offspring:

Lightning

Linka

Loria and foal

Netscape yearling photo
Aristotle TOF by Aristocrat
Nicolet by Nobelius
Liatris by Aristo van de rijsdijk
by nobleman of tudor oaks:
Netscape
Lightning strikes SILVER CLASSIFED 78 pts
Linka SILVER CLASSIFED 77 PTS
Loriana
World Class by Walzertakt SILVER CLASSIFED 77 pts.
Sire WALZERTAKT liz 167/T born 3/26/1993, (Winterstein x Schelma) sire of 468 foals, stands 14.2 hands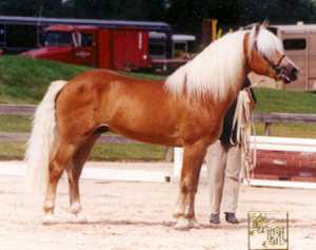 Achievements:
Körungdritter 1996 (stallion approval show)
2005 World Exposition 1a
Stallion Show 2011 - 4th place in the group of stallions 12 - 24 years old
Standing at the Fohlenhof in Austria, loaned to the USA for 3 years.
Sire of the 2005 and 2006 GOLD Classified Haflinger mares
Sire of 11 SILVER classified offspring in the United States.
one approved son Wolfgang liz 280/T born yr. 2000, in Austria
many other approved silver and gold classified offspring in Austria out of the 468 foals he produced.

Grandsire:
<![if !vml]>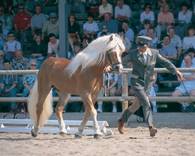 <![endif]> 1406 Winterstein born 1982, Dam: Alma 12057/T Sire: 1295 Wildmoos Height 145 cm,
produced 1005 offspring, Reserve World Champion 1990, 1995 and Age Class Champion 2000