Contact:
Holly Singleton at 530-510-5000 for more information on Registered Haflinger horses!
Reference STALLIONS
South Tyrol: where it all began

Sluderno/Schluderns, 1873: The Arabian stallion 133 El Bedavi XXII covers a local mare of Galician origins owned by breeder Josef Folie. In 1874, a golden sorrel colt is born and later registered as 249 Folie – the colt that is to become the foundation stallion of the Haflinger breed. He carried a distinctive dun line and light mane/tail.
On 2 May 1898, the Haflinger breed is officially recognized by decree of the Ministry of Agriculture of the Austro-Hungarian Empire. Subsequently, 249 Folie and his offspring are formally referred to as Haflinger horses.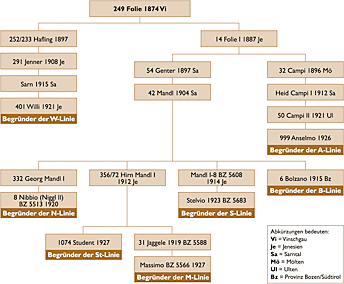 COMING TO THE UNITED STATES
The first Haflinger horses arrived in the United States in 1958. They were imported by Tempel Smith, owner of Tempel Steel Mills in Chicago, IL. The first group consisted of nine mares, one stallion and three foals. Three additional groups were imported between 1962 and 1971. Tempel Farm kept almost all the horses born at the farm between 1958 and 1969. Records indicate 419 Haflingers were either imported by or born at Tempel Farms. In 1971 Tempel Farm began to sell a few Haflingers. They move out to buyers in a wide area, but most go to surrounding states, particularly Michigan, Indiana, Illinois and Ohio as well as to the Canadian province of Ontario
| | | | | | | | | |
| --- | --- | --- | --- | --- | --- | --- | --- | --- |
| Neumeister TOF | | Neumeister TOF: Austrian Imported Stallion, 59" tall. Born: 02/24/99. Winner of the 2002 Stallion Inspection in Ebbs, Sire "Nordtirol", . His mother "Mon Amour" is an 'elite' mare of the Tirolian Breeders Association | Smudo | | | Barolo | | |
| Standard of Excellence | | Standard is 59" tall, classified SILVER at 80 points, with 9's in both type and hindquarters. | Winterstein | | Winterstein produced over 1000 foals and is one of the most influential "W" line stallions in Europe. | Mandl | | 42 Mandl, born in 1904 |
| Nastral | | German sire of Nasdaq NTF | Afghan II | | born 1980 out of Muchi, Sire of Amadeus and 1500 other foals | Willi | | 401 willi born 1921 |
| Amadeus | | World Champion sire of over 1300 foals | Afghan | | Son of Artist, most influential A line stallion sire of Afghan II | Nibbio | | born 1920 |
| Nasdaq NTF (deceased) | | son of Nastral | Maxmotion | | 14.2 hand Silver classified | Sassico | | |
| Notting Hill | | | Nando | | 14.3 hands tall. Imported. AHR Registered #16363-99. AHR SILVER Classified in 2004. | samarkand | | |
| Alomar | | Sire alex NHH, dam Gabrielle TOF (Winirol) | Nevion Glynn Eyrr | | | Ski Doo (deceased) | | |
| Aristocrat TOF | | 14.2 hands tall. Imported. AHA Registered #3640-91. GOLD Classified in 2000 with a score of 81.3, including an 8.7 score on type, 9 head and 8.3 overall movement. | Norden | | born 1966 | salzmann | | |
| Stellar | | | Anselmo | | original A line | saphir | | |
| Student, original ST line | | | Bolzano | | oringal B line born 1915 | serpico | | |
| skorpion | | | sky's the limit | | | alladin van pelekant | | |
| A black tie Affair | | | Socrates (deceased) | | | adam america | | |
| A Rock (deceased) | | | abendstern | | | adonis | | |
| Barkas | | | Boras | | | ajax | | |
| Alex M&B | | | M.T. Magon NTF | | | | | |
| | | | | | | | | |
| | | | | | | | | |
| | | | | | | | | |
| | | | | | | | | |
| | | | | | | | | |
| | | | | | | | | |